Track your car expenses and fuel consumption with Hammond on docker
Car mileage and expenses for the whole family, self-hosted of course.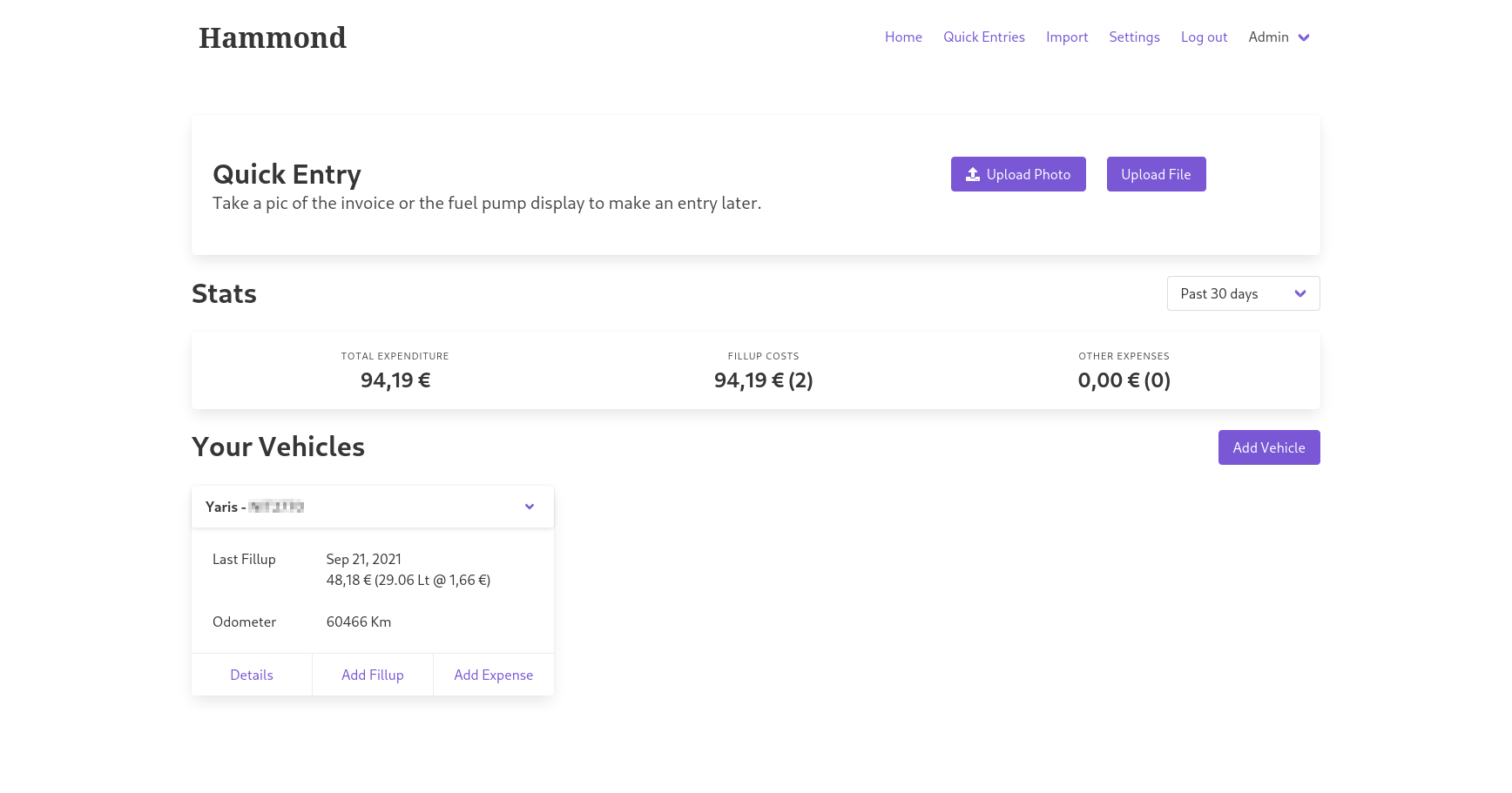 I've been using car fill up trackers for more than 15 years now. My last setup was a simple Excel file since I got fed up with changes in policy and parent companies of the online or phone app solutions I had used in the past. Finding out that the developer of Podgrab created another self-hosted gem called Hammond for car expense tracking made me go straight into portainer to give it a spin.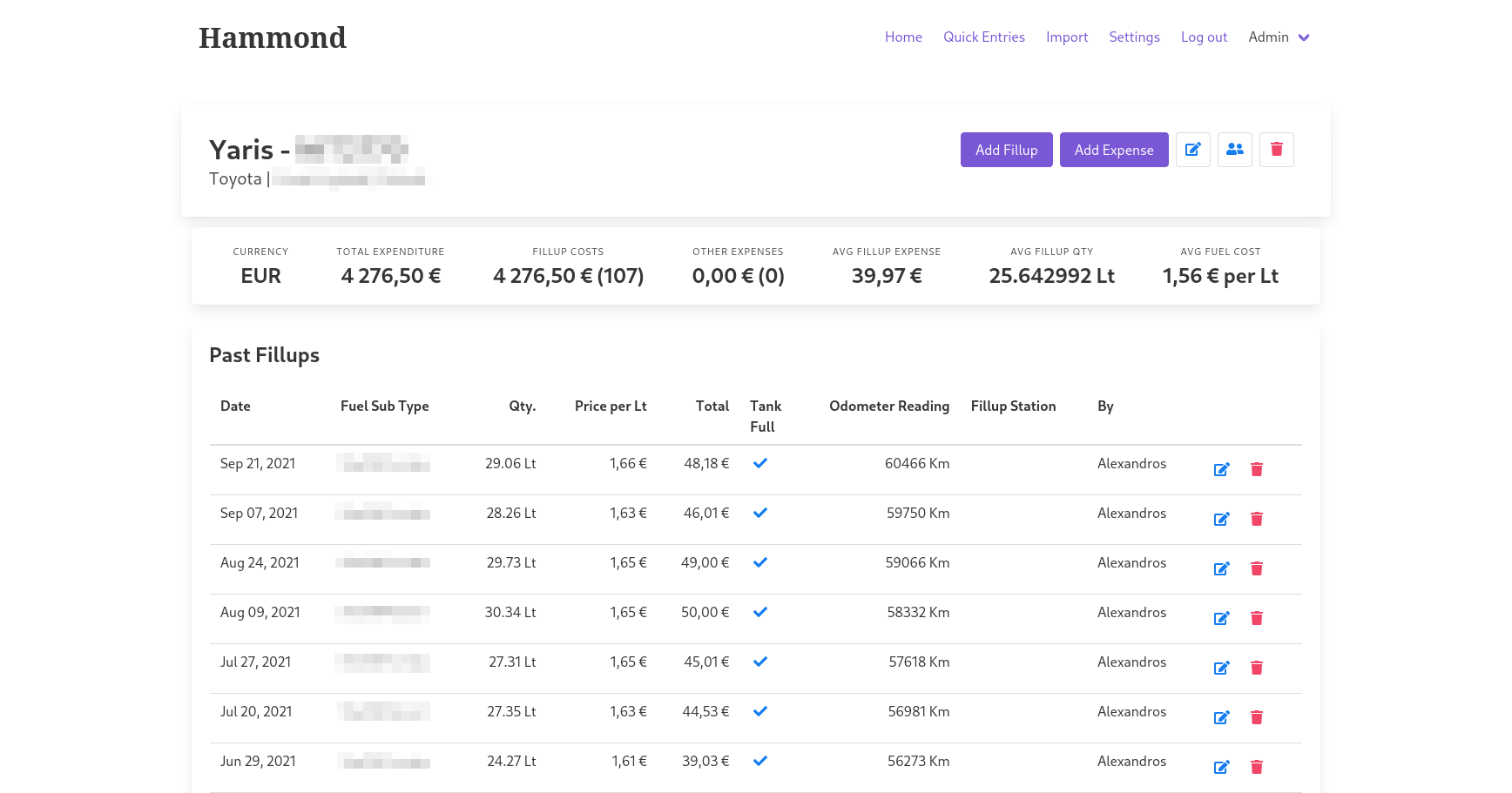 You can create new entries with a click of button and also take a picture of the receipt in order to enter the details later when you have time. The application has a simple and intuitive UI and can track the expenses for the whole family or company if you need to. It even produces a nice graph with your cars' mileage. Simple is always great and self-hosted is the best, so this one checks all the boxes.