AntennaPod, open source Android podcast player for great Podgrab integration.
This is the Android podcast player I will be recommending from now on!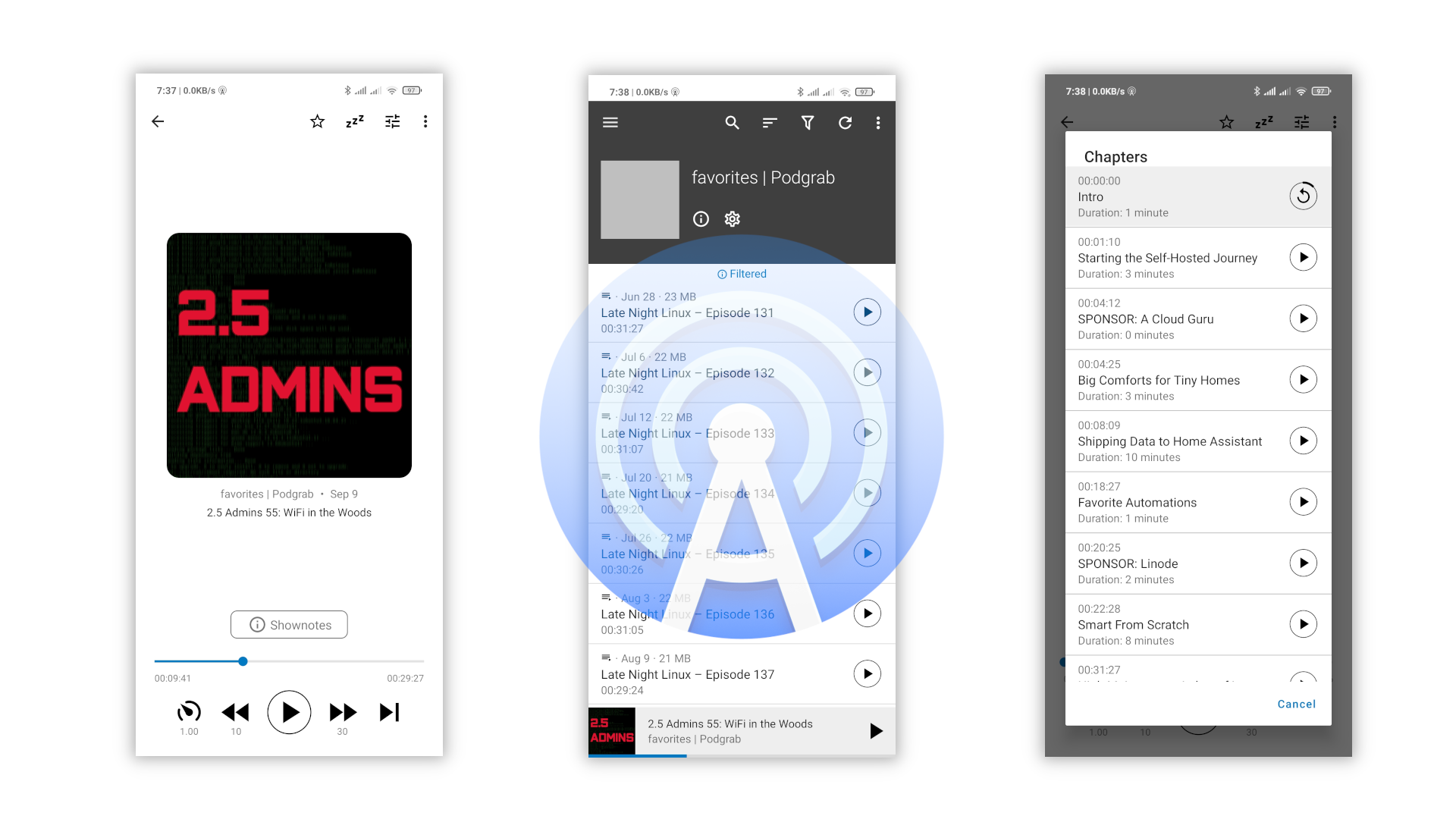 Ever since I switched to Podgrab for my podcasting needs I faced some pretty important drawbacks in my daily listening setup like the absence of playback with resume in the car, since I was using it on a mobile browser, along with all the dedicated player specific enhancements a native Android app like Pocket Casts had me used to.
If you create tags in Podgrab and assign podcasts to them a new RSS feed is created for each tag, one which you can subscribe to on your favorite player. That sounded like the solution I was looking for so I tried to import that feed to Pocket Casts which unfortunately refused to cooperate. I started testing podcast players in order to find one that would import this feed and AntennaPod was the first one to work.
AnntenaPod is an open source and free as in beer podcast player that exceeded my expectations in every single way. It is customizable to the max with conveniences like automated download of episodes at a certain time or WiFi connection, playback speed and silence removal, chapter playback support and playback sync with other devices through Gpodder.net.
I found this player while looking for a solution to a very specific problem yet I wish I had found out about it a lot sooner. Being so feature rich and open source puts it at the top of my recommendations list. Give it a try and you won't be disappointed.