DocuWiki on a Turnkey Linux LXD container, now on docker.
Keeping documentation on your setups is major help for all future troubleshooting. DokuWiki is great for that.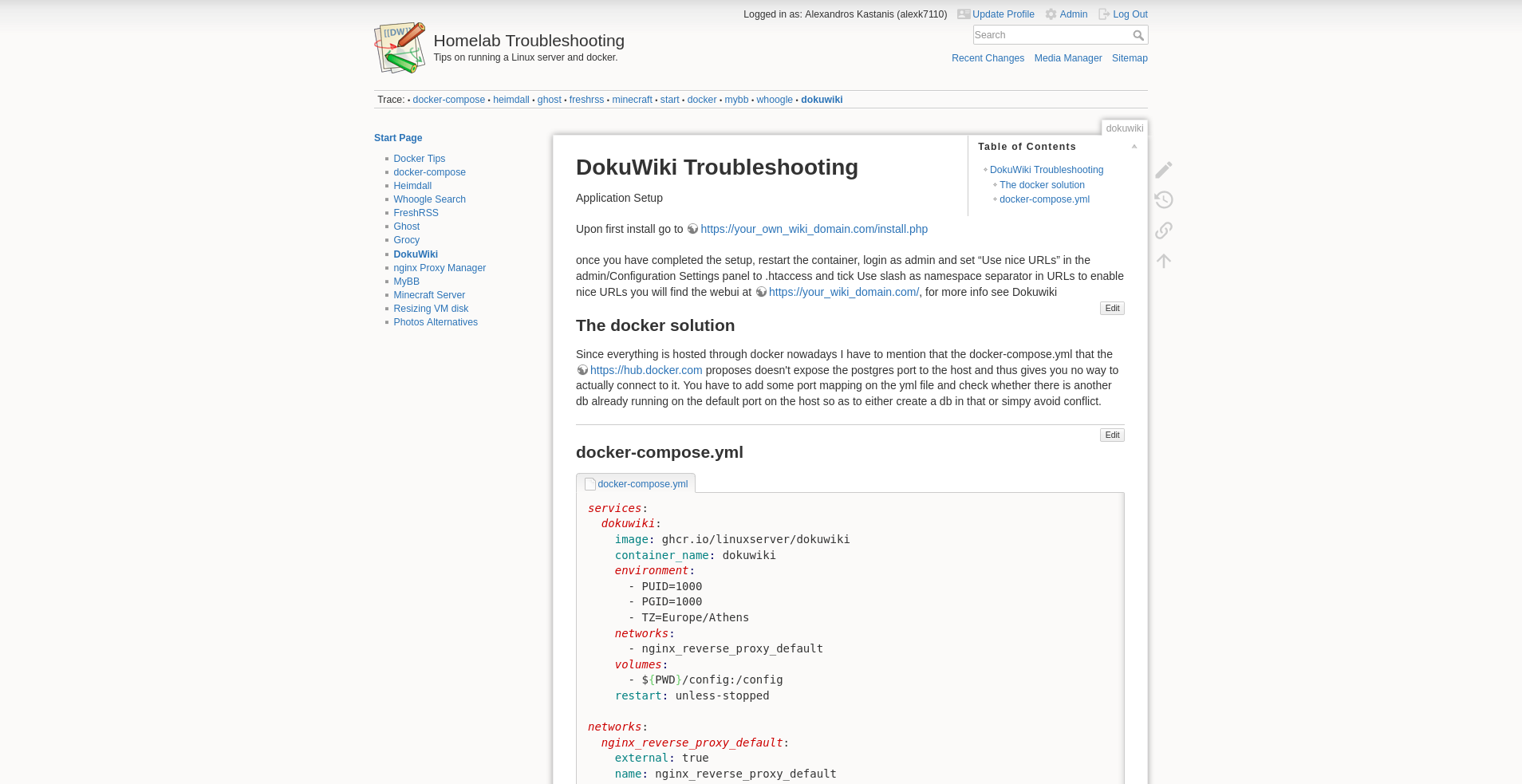 Documenting sysadmin tips and stories on a blog is one thing, true troubleshooting documentation should probably reside in a wiki.
Thus, DocuWiki was installed on my Proxmox cluster as a system container, with the help of this Turnkey Linux appliance of course.
As with all other TurnKey Linux containers I've used so far setting this one up was a breeze. You create your container with the image provided, you log into it from the console or ssh and upon first boot you get the installer prompts to input a new password for all the admin accounts needed for the appliance to work.
After realizing how useful this wiki would be to my future endeavors I figured that I should host it on the internet, so I switched to the linuxserver.io vetted docker image found here.